StrongHer Together Womens Fitness Trainers
A Healthy Mind, a Healthy Body and a Healthy Soul.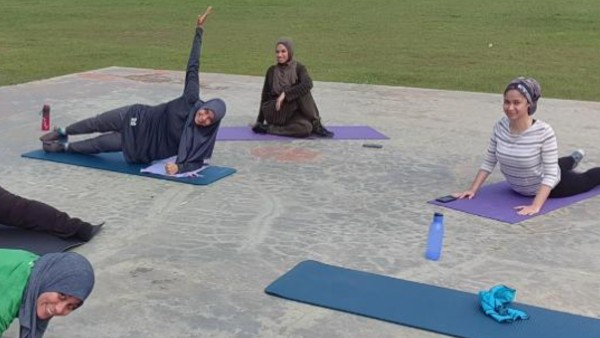 Seeking Health Through Movement
The Gift of being able to move adds so many positive side effects that seep directly into our day to day. Witness it firsthand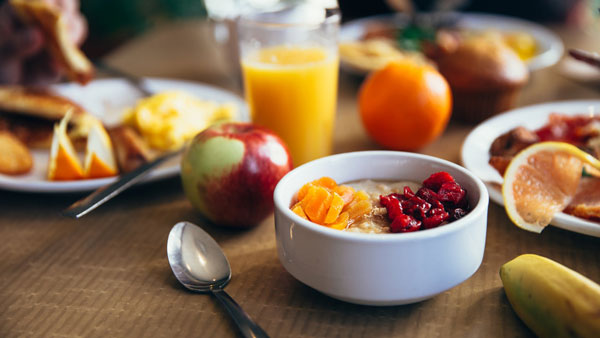 Healthy Eating for Healthy Life
Whatever we put into our body speaks to each and every cell. We want you to make better choices without feeling like you're going through withdrawal.

Bringing Women Together- Worldwide
When a woman has other women by her side, she can face almost anything. Join our team of sisters united from around the world for one cause!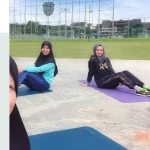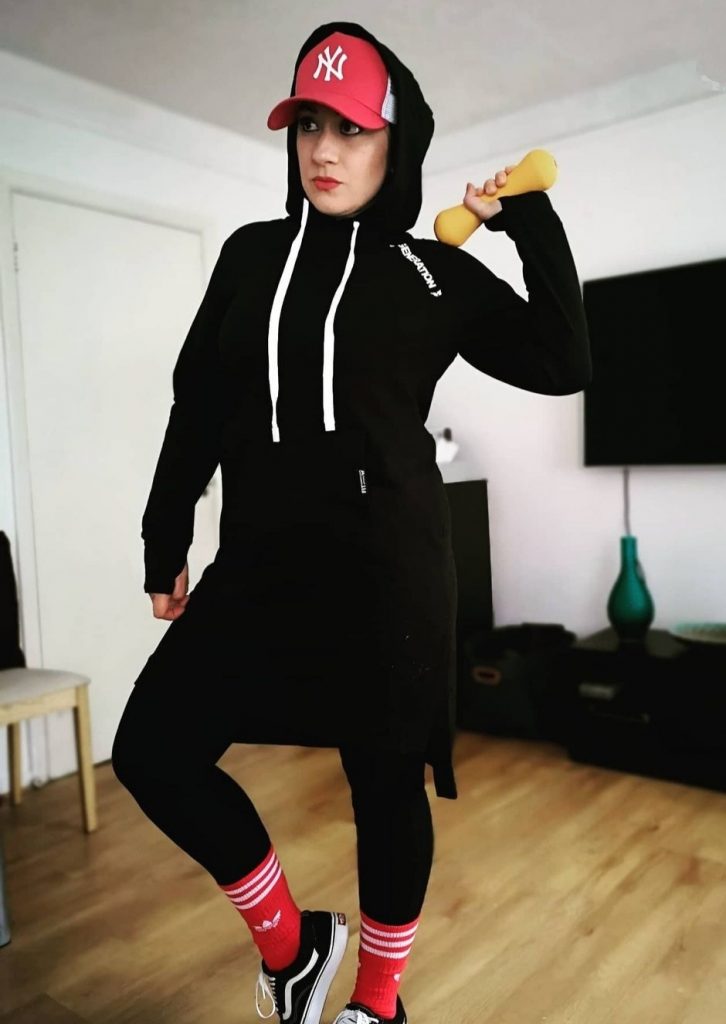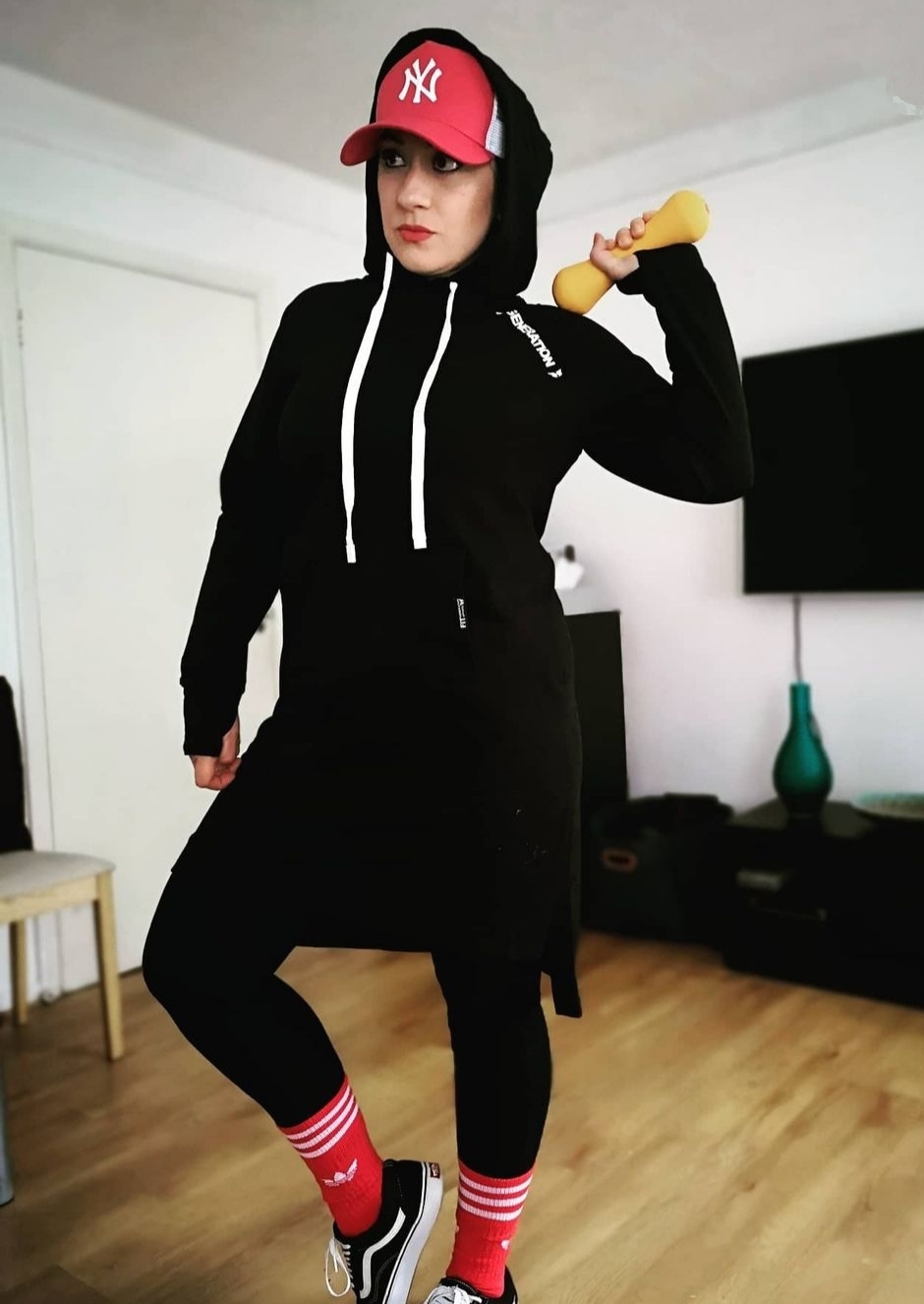 And more new trainers, new programs and new offerings to come soon insha-Allah...
Follow these trainers to keep your fitness goals in sight (and to filter out all the B.S.).
First start by following Our Muslim Fitness Sisters:
Tasneem Mughal
Tasneem Mughal is more than just a trainer. She's a health and fitness specialist in every way, having earned her certificate from Canfit Pro in 2012, she has alot of experience in the industry especially working with Muslim women in live and in personal classes as well as online.  She is a certified Hiit Trainer and Power Pilates Trainer who works with Muslim women to help them feel confident in their own skin. She believes that building women through health will essentially be building our community as a whole, since a woman is the foundation of it all. She's been in and out of the gym since she was 5 years old and loves the change of vibe a good workout brings to surface.
Amani-Nzinga Jabbar
@fithijabi
Amani is a professor of English, author, marathon runner, health coach, group fitness instructor, wife, and mother of 3. Her latest book, I Bear Witness, tells the story of a young woman who emerges stronger after facing challenges in her life. It is available on Amazon.
Shazia Khalid
@shazia_fitness
I'm a certified gym instructor and personal trainer. My main goal is to help inspire and lift other women into building a fit mind and body. I believe fitness starts in the mind and that's where I'll always begin. I love to incorporate strength training, metabolic conditioning and interval training in my workouts.
Fatima El Ibrahim
@fatima_ffitness
Hi, I'm Fatima a personal trainer and fitness coach in the UK. I specialise in strength, functional training and HIIT. For me, feeling fitter and stronger makes me feel energetic and alive but at the early stages of my fitness journey, I struggled with finding what really works for me. Learning how to create a healthy lifestyle both physically and mentally transitioned my outlook and my fitness journey entirely. This is why, my ultimate goal with every client is to help build a positive attitude towards fitness, diet and wellbeing. I believe everyone deserves to live a life where they feel happy with themselves inside and out. I am lucky to work with clients everyday to help them come closer to their goals, while working to improve their lifestyle daily.
More Fitness experts…..
Jen Widerstrom's Twitter handle is @jenwiderstrom. This stunning lady is more than just a trainer on The Biggest Loser. She's a health and fitness specialist in every way, having earned National Academy of Sports Medicine (NASM), Dynamax Master Trainer, and CrossFit Level 1 certifications, as well as writing the book Diet Right for Your Personality Type. Scroll through her Instagram feed for fitness inspiration, recipes, and her latest ventures, then take her advice in our 40-Day Crush-Your-Goals Challenge to get a taste of what makes this lady so amazing.
Katie Crewe's Twitter handle is @katiecrewe. Are you looking for some powerful and inspirational women to include in your feed? Look no further than Katie Crewe (a professional strength and conditioning expert, nutritional therapist, and wellness coach), who fills her fitness Instagram feed with amazing fitness feats, #realtalk lessons in body positivity, workout ideas for every taste, and super-important shape tips, as well as correcting some of the other IG errors. (For example, watch her demonstrate proper glute engagement during these common exercises.) She also has pregnancy-specific exercises for any expecting parents out there.
@ochosystem / Joe Holder Joe Holder (a Nike trainer, run coach, and fitness nutrition specialist) will not only show you how Victoria's Secret models and fit-lebrities like Hannah Bronfman train, but he will also provide you with a dose of exercise science education and a killer reading list. Holder exemplifies the adage "never stop learning." His knowledge extends far beyond "trainer." The former college football player has developed his own holistic fitness philosophy, The Ocho System, and uses diet and exercise to prepare his clients for success and functional movement rather than just six-pack abs.
Ben Bruno's Twitter handle is @benbrunotraining. Ben's no-nonsense training vibe is to work hard and smart without making excuses. He began his career at one of the industry's most prestigious gyms, Mike Boyle Strength & Conditioning in Boston. He now has clients (celebrities like Kate Upton, Chelsea Handler, and Jessica Biel) who push heavy weights and run up and down the streets of Los Angeles (literally) pushing weighted sleds like it's nothing. His feed is full of casual fitness videos of his clients ( "Bruno's Bitches") and himself smashing some classic strength work as well as doing some new moves you've probably never seen before, which is refreshing.
Kira Stokes's Instagram handle is @kirastokesfit. There's a reason Kira Stokes' website says, "a period of twenty years There are 11 certifications. There is no nonsense." When it comes to health, this lady means business. She is a National Academy of Sports Medicine-certified personal trainer and performance-enhancement coach, as well as having advanced certifications in Schwinn Cycle, pre- and postnatal exercise, TRX, SBT-Suspended Body Weight Training, ViPR, and Kettlebell Concepts. She teaches her clients, including Candace Cameron Bure, The Stoked Method, her science-based training style (and accompanying app). (Would you like a taste? Try Stokes' 30-day arms challenge and 30-day plank challenge, which he designed specifically for us.) Lauren Leavell's Instagram handle is @laurenleavellfitness. Lauren Leavell was working a traditional 9-5 corporate job when she wanted to make the jump into the wellness space–and you should be grateful she did. The trainer is sharing wonderful messages about inclusivity and body positivity, and her Instagram account is dedicated to answering your burning fitness questions and providing much-needed inspiration. She's also a NASM-certified personal trainer, meditation master, and barre and HIIT coach. (See more of her work at Anna Victoria / @annavictoria.) Anna Victoria not only provides fitness inspiration and suggestions (as shown by her FitBody Guides and the new Body Love app, which is one of the best fitness apps available), but she also provides a lot of real conversation. In this Instagram video, for example, she discusses why she isn't afraid of looking "manly" after lifting weights.
@docjenfit / Jen Esquer Jen Esquer, a self-described "avid mover," has been involved in gymnastics, track and field, and dance since she was a child. She transformed her passion for movement into a career as a doctor of physical therapy, Pilates coach, and yogi in Los Angeles. Her forte, however, is mobility: She developed an entire program called The Mobility Method, hosts free mobility challenges online, and shares functional movement tips on her Instagram feed on a regular basis. You can be certain that everything you get from her Instagram is backed up by extensive knowledge of the human body and how it functions.
Kaisa Keranen's Instagram handle is @kaisafit. You've probably seen this superfit lady going viral on fitness Instagram and the internet, and for good reason. Kaisa Keranen can not only devise the most crazy Tabata exercises, but she can also work out anywhere, at any time. (Just look at this toilet paper workout she devised.) Her gym acrobatics aren't just for show. The former track and field competitor holds a master's degree in athletic performance and injury prevention, as well as NASM certification as a performance enhancement professional.
@mwattsfitness Mike Watkins Mike Watkins, the founder of Festive Fitness & Wellness in West Philadelphia, serves up body positivity, fitness hacks, and posts that will make you smile (just look at his!). His fitness hacks are based on his bachelor's degree in athletic training and his experience as a licensed and certified athletic trainer.
Harley Pasternak's Twitter handle is @harleypasternak. Harley Pasternak knows everything. He holds a master's degree in exercise physiology and nutritional sciences from the University of Toronto, as well as a bachelor's degree in kinesiology from the University of Western Ontario. He's also a member of the American College of Sports Medicine (ACSM) and the Canadian Society of Exercise Physiology, and he worked for Canada's Department of National Defense as an exercise and nutrition scientist. If that isn't enough to impress you, consider this: Ariana Grande, Lady Gaga, Rihanna, Halle Berry, Katy Perry, Kim Kardashian, Amy Schumer, and Alicia Keys are among those he has trained.
Follow him on Instagram to see his nutritious meals and workout sessions with celeb clients, as well as a glimpse into his personal life, including the cute ways he stays fit with his kids. (This Lady Gaga article may be the best of the bunch.) Learn about why he believes exercise is the least significant aspect of weight loss and what happened when one of his editors attempted his Body Reset Diet to get a sense of his philosophy. Amanda Bisk's Twitter handle is @amandabisk. Amanda Bisk, a former Australian pole vaulter, turned to fitness and nutrition after being diagnosed with chronic fatigue. She also holds degrees in physical science and fitness therapy, as well as CrossFit, yoga, and pole vaulting coaching certifications. Her fitness Instagram feed is filled with too-beautiful-to-be-real yoga landscape shots, yoga flow videos, gym workout ideas, and photos of her two pups (who have their own account, of course). West Coast Weenies (@westcoast weenies) 13 out of 21 @bretcontreras1 is the Twitter handle of Bret Contreras. Don't be fooled by his nickname, "Glute Man."
Bret Contreras is a sports enthusiast. (Just look at his Ph.D. in sports science and National Strength and Conditioning Association strength and conditioning certification.) His fitness Instagram feed is chock-full of strength training inspiration and innovative strategies for bulking up all over (especially those glutes).
What You'll Learn
Everyone is different, from puberty to pre- and post-pregnancy, busy schedules to physical disabilities, and every fitness need is as well. That is why we have designed a program that is perfectly matched with the demands and individual needs of your female clients.
The Women's Fitness Specialization (WFS) enables you to confidently plan and adapt fitness programming for your female clients at any stage of life.
Why Become a Women's Fitness Specialist?
By teaching women of all ages and body sizes, you will improve your credibility, career, earnings, and client base.
Invest in your clients' lives and futures, and you'll be able to become the leader you were born to be.
Increase your fitness skills while receiving Continuing Education Units (CEUs) toward recertifying your NASM Personal Trainer Certification.
Instruct clients on proper nutrition and how to use the Optimum Performance Training (OPTTM) Model® to achieve their objectives.
As an inspirational leader, you will achieve success by delivering corrective exercise, aerobic training, and small-group training.
Be an inspirational leader for all women, from teenagers to seniors, pre-natal to post-natal.